Is It Worth Optimising For Voice Search?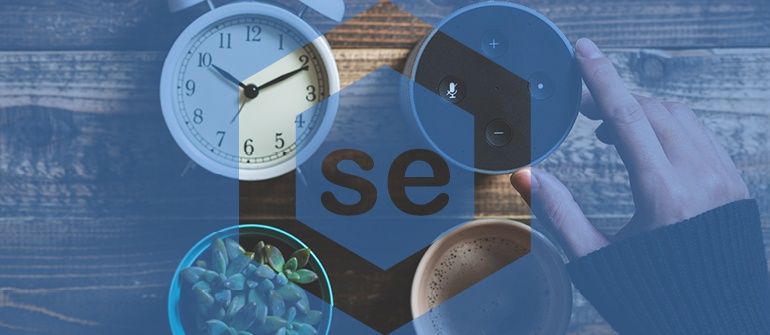 The trending technology at the moment is digital assistants. These are voice-activated devices that can answer questions, order things, play media and much more. But is it worth trying to optimise your pages for search results?
The first time you were exposed to one was probably Apple's Siri, but today Amazon's Alexa and Google Home are fighting to be the go-to service. With roughly 420 million voice searches every day, ComScore forecasts half of all searches will be voice searches by 2020, and by 2021 Ovum predicts that there will be more digital assistants than humans on the planet.
If your brand isn't considering this as part of your search strategy, you could be missing out on huge amounts of potential traffic.

When voice-search arrived on the scene, it was more of a gimmick than a useful feature. But the latest iterations of these products in 2018 are much more accurate. And as the trust for voice search grows and people begin seeing the value, it will be used more and more.

Inevitably, with new technology comes new ways for marketers to communicate with customers and the possibilities for brands to open new revenue streams over the next few years are huge.

As voice search grows more prevalent, monetisation will follow.

At the moment, voice-searches are typically for informative and instructive answers. An example, would be 'How do I change a car tyre?' But this is still the early stages and people are still finding their feet with the technology. As it becomes more popular and users become more comfortable with the feature, the rise in more commercial searches will follow.

How then should marketers optimise websites for voice-searches?

It will take time to learn and understand strategies for being found by voice-search. But we have a few tips that can get you started.

Quick, act natural!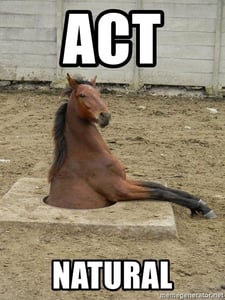 Voice-search users use more natural language, meaning long-tail keywords (Question-based and 'how to' queries) are becoming more important than ever. In the past, SEO was about 'stuffing' a keyword into a page as much as possible but Google will now penalise for this and favour long-tail keywords that fit the context.
'When people speak, they are much wordier than when they type. Therefore, voice search technology forces you to be wordier if you want users searching by voice to find you.' -
MostlyBlogging

Always think like a person.

Once you write a post or product description, think about what your target audience might search for to find your content. Most people will search via voice through the use of question phrases. Think back to the 5 W's – who, what, where, when, why. Add 'how to' to the list and you have the recipe for how most people start searches.

Throughout all the different marketing channels, UX-Digital always emphasises why you should endeavour to create content with your target audience in mind. With voice search, you have to ensure you pinpoint the types of question phrases customers are using and use them in your content. One way of doing this is to tag your posts with questions or fully tailoring content around those subjects.

It may be the most boring sentence ever but...
You also need to focus on syntax.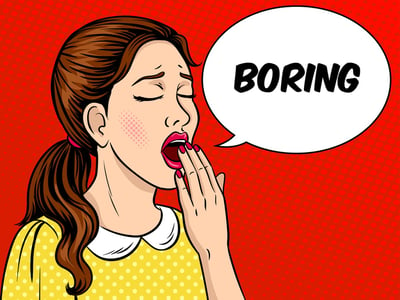 Yeah, we know that is likely to put off a lot of people but creating content in a conversational tone is essential if you want that content to be found by voice search. Shortened keyword searches like 'Restaurant near me' becomes 'What are the best restaurants close by?'.
FAQ you too, buddy!
At the moment, the way people are voice-searching means Google is pulling answers from sources that best match the search query. The good news is the Panda and Possum algorithms mean that less authoritative sites have a chance of competing in local markets for long-tail queries, as long as what you publish is high-quality, educational content.

One way you can optimise perfectly for this is by creating an FAQ page, addressing all the common questions users are searching using voice search around your specific brand/topic/product.

How are marketers going to advertise on a digital assistant?

Google has been experimenting with ads but hasn't yet come up with a viable business model that people will be happy with. They tried ending answers with an ad message relevant to what they searched. For example, people searching 'Who plays Superman in the new Justice League movie?' received a message saying 'By the way, Justice League opens in theatres tomorrow'.

However, this scenario highlights how people can't ignore voice ads in the same way they might overlook ads on a screen. And people don't want to listen through ads to get answers to their questions.

For this technology to take off, people need to have trust in it. Part of the problem with Google selling voice search ads is that it saps user trust. If the only response to a voice-search is a paid one, then why would a person trust the sponsored answer they receive?

For now, keep things simple by using a few of these easy changes. Staying ahead of the game can be rewarding, especially because the changes are relatively simple.
Your current SEO strategy is still vital to promoting your site online but as voice search becomes more successful, the new revenue opportunities will follow and you are in a prime position to take full advantage. But keep in mind that Voice Search is only one piece of a successful marketing strategy.