Lead Generation: Converting Website Visitors Into Leads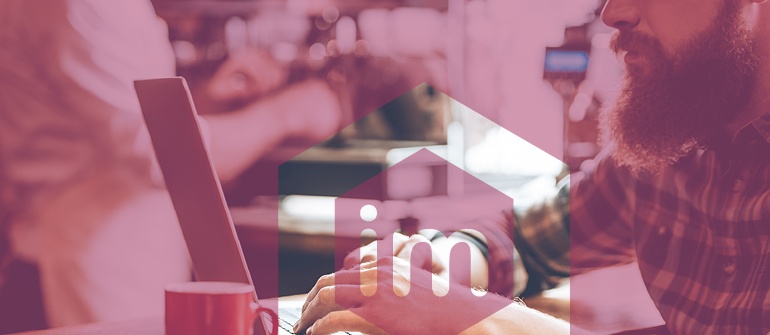 So, all of your lovely website traffic isn't generating any new business! People are visiting your site, but those visits aren't leading to new customers - or even new sales leads. Why?!
You're probably publishing content to draw people in at the start of your marketing cycle - the awareness stage. You need to move down and start converting your website visitors into sales leads.
Step 1: Create an offer
The content offer can be an ebook, template, tool, or another resource. Don't rush this stage because it is the most important part of any campaign. It's the initial attraction that catches the attention of your website visitors and it gives them a reason to fill out the form used to collect their information. You'll only get ROI if you create quality content for your audience.
Also, don't get greedy! Only ask for details that are equal to the value of your content offer. No one is going to offer up their life story for an eBook.
Your offer should target the type of sales lead you're trying to attract. For example, if you're an IT solutions company, you'll want to create offers that will appeal to companies trying to improve their IT systems.
Don't forget about your buyer personas either! Always keep them in mind before writing a piece of content.
Armed with this kind of information, you'll have a great starting point for creating a targeted content offer.
Step 2: Use Call-To-Actions (CTAs)
Once you've spent some time crafting the perfect offer, create a few compelling CTAs. A CTA is a clickable button or link that grabs a visitor's attention and directs them to the landing page of your offer.
The good thing about a CTA is that it can be located anywhere: on website pages, in emails and blog posts, within other content offers, etc. They are the key trigger behind lead generation so make them stand out!
Step 3: Create a Landing Page
The landing page is where your website visitors will 'land' after they click your CTA, and where they will fill out a form to access your offer.
Remove the main navigation and any links other than your Form and Submit button. This will stop people clicking away mid-conversion.
Through this information exchange, the visitor converts into a lead with whom your sales team can follow up. Naturally, not all conversion events are created equal and, as you become more experienced with digital marketing, you will have to start thinking about lead scoring.
Keep in mind that once visitors submit their information on a landing page, they should be redirected to a thank-you page where they can access the offer.

Step 4: Test, Measure, Refine
Content offers, calls-to-action, and landing pages are the core elements of the conversion process, but you can't stop there. If you only have a single conversion pathway, you have very little insight into the process and the way it performs. In order to improve your conversion process, you need to constantly measure and experiment.
Some marketing metrics you should watch closely include the click-through rate of your call-to-action, the conversion rate of your landing page, and the number of new leads and sales an offer resulted in. In order to determine which elements best help you achieve your goals, you have to test different CTAs, landing pages, and offers.
Don't be afraid to test different CTA variations. Size, Shape, Colour, Text, Location can all be adjusted but it's best to change one element at a time - that way you know for sure what helped.
And you can always switch back if the old version worked better. It will be worth it when you've found the best combination that increases your site's conversions.
Depending on the type of offer a lead has entered their details to access, it might not be the best idea to contact them right away. Sometimes you need to nurture leads further down the sales cycle by sending personalised, relevant, and valuable messages to them in a timely manner. The end goal is to get your leads to self-select into further engaging with your business.

Quick Recap
You need to come up with compelling content offers for your prospects, create a call-to-action to promote those offers and launch a landing page with a form for visitors to provide their information in exchange for each offer. Finally, you'll need to measure and repeat the whole process.
This blog is a snippet from 'The Essential, Step-By-Step Guide To Inbound Marketing'. Access the full guide here: