The Pros & Cons of Hotel Chatbots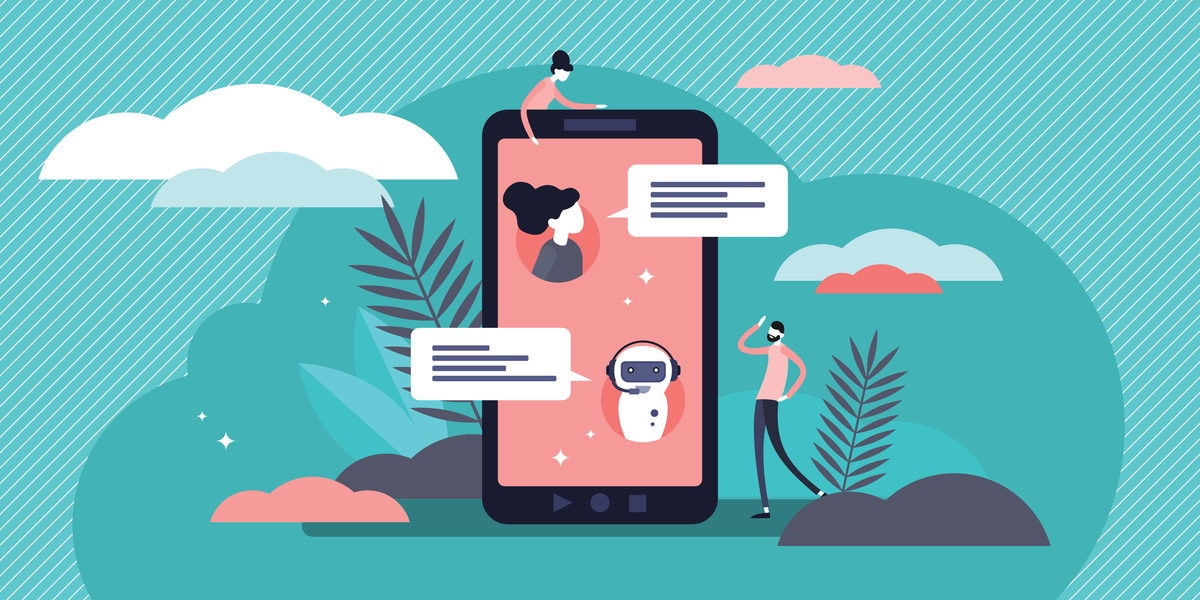 In this blog, we'll dive into the pros and cons of hotel chatbots and a few of the ways your venue can use chatbots to drive bookings, answer questions and give customers an all-around better experience.

Currently, very few hotels are using chatbots so the venues that do will inevitably be one step ahead. Just think about how technology has revolutionised the airline check-in process.
They are so powerful that we named them one of the 3 best tools for maximising hotel customer retention.
Pros
- Help enhance customer experience
- Reduce the repetitive work of your staff
- Provide guests with 24/7 smart communication
- They are easy to use
- They can be multilingual, catering to international guests
- Increase booking conversions and reduce abandonment
- Improved profiling of guests for personalised marketing
Cons
- The complexities of language
- They can't provide that 'real human touch'
- Advanced chatbots can be expensive
The Pros of Chatbots
They help enhance Customer Experience by responding to messages immediately.
In the age of instant news and information, the modern hotel guest has become accustomed to getting the information they need immediately.
This is the biggest perk of chatbots; they are instant.
Having a chatbot respond in real-time is the smart way to overcome resource limitations that keep you from answering every enquiry in a timely manner—and to stay on top in a service-based world where immediacy is key.
Reduce The Repetitive Work Your Team Has To Handle
The best way to use a hotel chatbot is an extension of your customer service. This is a chatbot's bread and butter.
You can program instant responses to the repetitive questions that slow down your team day-in-day-out.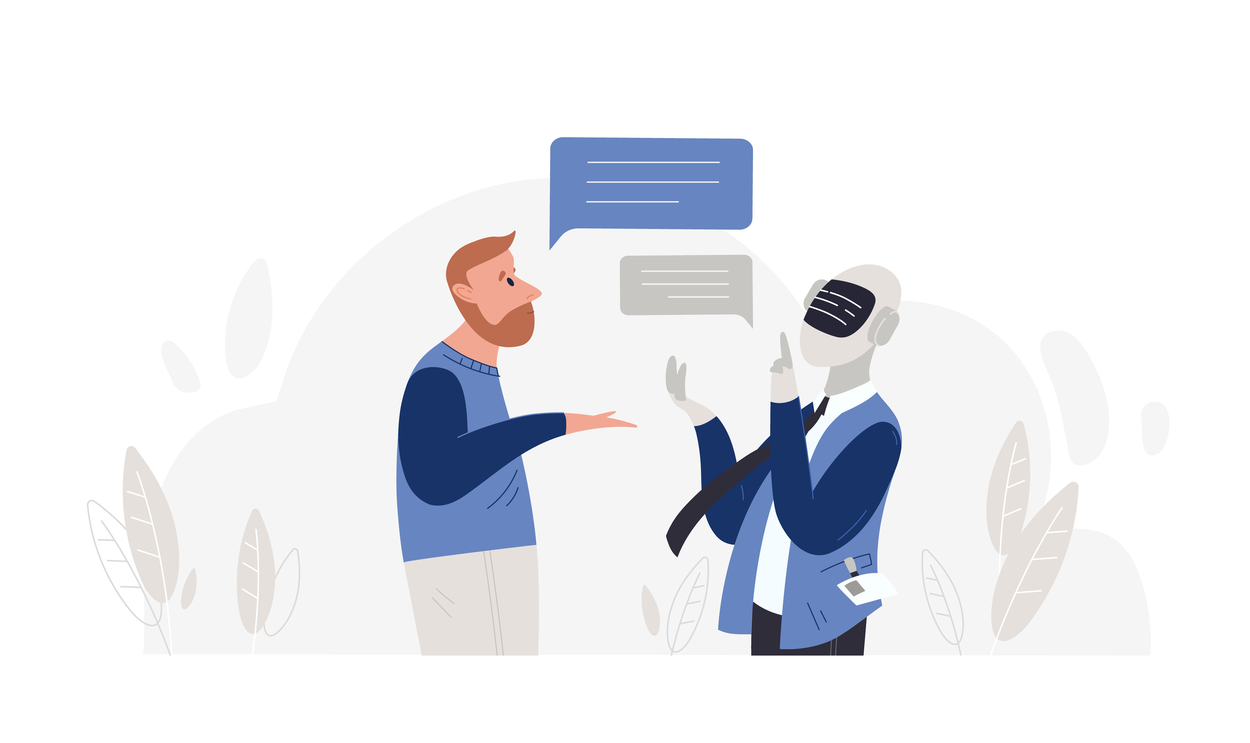 And when your team is free from the often time-consuming task of responding to hundreds of repetitive guest requests, they can focus on enhancing hotel functions that only humans can do.
In other words, the front desk is free to focus their attention on guests who genuinely require human assistance.
Provide Guests With 24/7 Communication
Chatbots don't sleep. They don't call in sick or bring their bad day into work with them.
You know you can depend on them to be there 24/7, 365 consistently answering in your brands tone of voice.
They Are Easy To Manage
People assume chatbots are hard to manage and create extra work for the people monitoring them. This isn't true.
Live Chat is where chats are manned by a real person, but the whole point of a chatbot is that you can set it up and leave it to work its magic—and only jump in for certain scenarios.
The setting up part doesn't have to be difficult either.
Check out our Digital Concierge for an easy, affordable chatbot solution >>
They can be Multilingual, catering to International Guests
If your hotel welcomes guests from all over the world, language barriers can be challenging. They open the door for miscommunication and leave your international guests feeling awkward and frustrated.
And while some of your staff may be multi-lingual, it's unlikely you'll be able to cover all of your bases at all times. As someone who just spent time in Colombia, I can tell you how frustrating it is not being able to ask for simple things at reception.
Hotel chatbots can be programmed to run in several different languages, giving international guests an easy way to communicate their needs—giving you insights to immediately act on to improve their stay.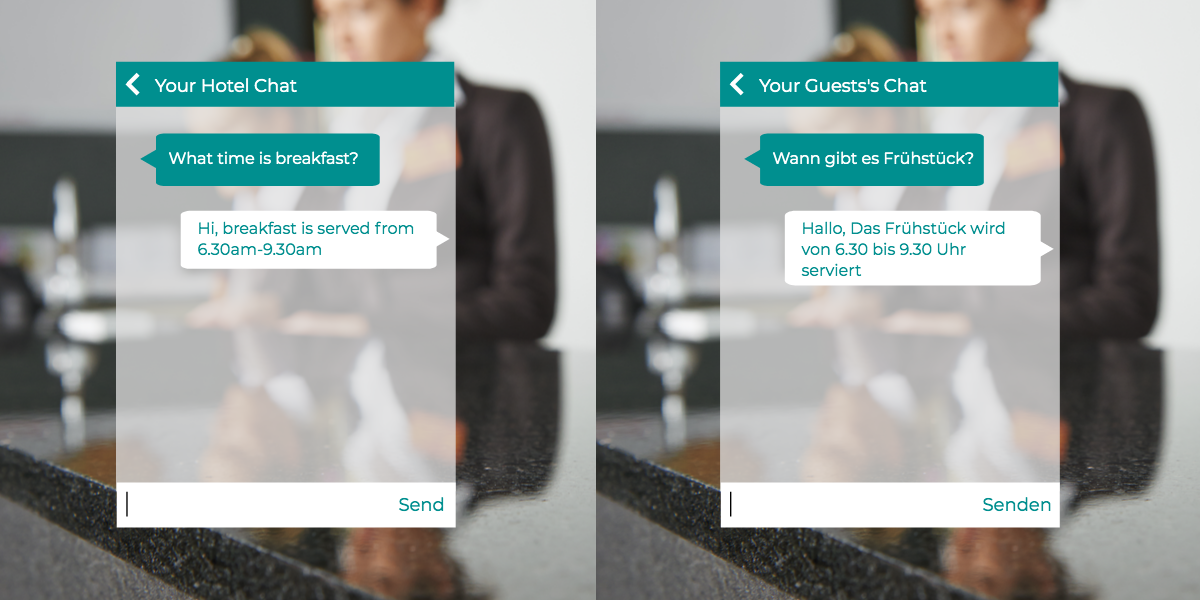 Increase Booking Conversions and Reduce Abandonment
Speed is the name of the game. We want our needs to be met now.
If you were deliberating between two hotels, wouldn't you book the one that responded to you right away rather than several days later?
Think of all the potential business you may have lost by not being able to quickly and promptly answer simple questions like "How much is your standard room for 7 nights?".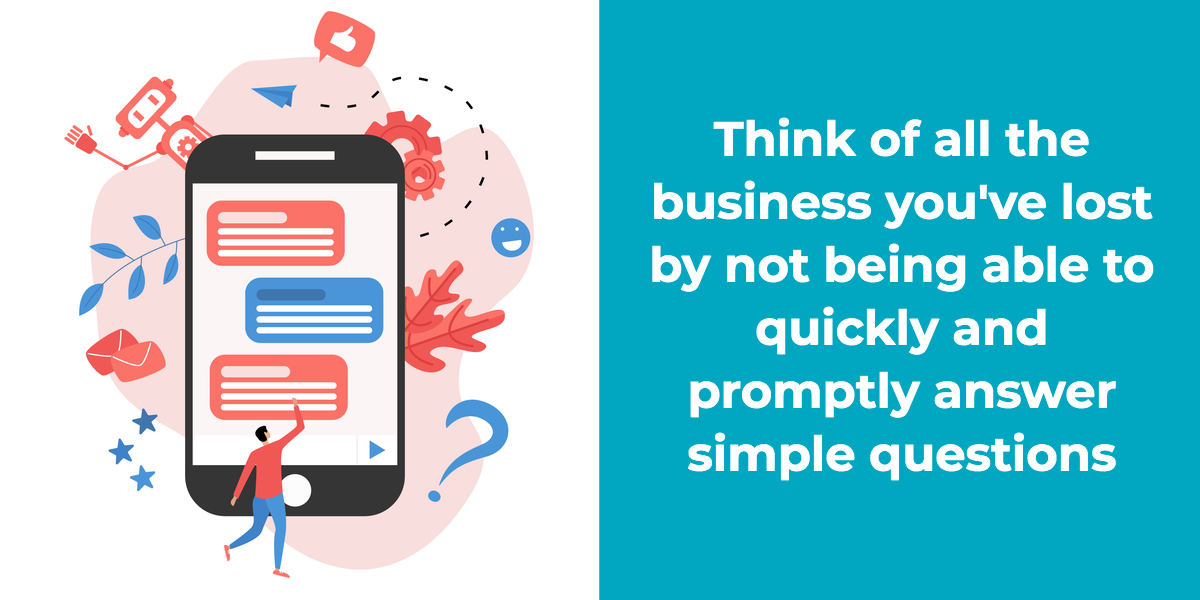 Offering these instant responses will help your hotel boost their direct sales because it reduces the risk of potential customers turning to online travel agencies or other 3rd parties in search of answers.
When people find the info they need without hassle, the chances of losing them during the booking journey reduces considerably.
By 2020, the average person will have more conversations with bots than with their spouse. (Gartner)

57% of our respondents were interested in getting real-time answers from bots on a company website. (HubSpot)

We actually named chatbots as one of the 3 best tools for maximising hotel customer retention.
Improved Profiling of Guests for Personalised Marketing
Because guests interact with chatbots at different stages of their stay, you're able to gather valuable insights which can be used to offer personalised services before, during or after their trip.
This level of personalisation helps to build brand loyalty.
The Cons of Chatbots

The Complexities of Language

Language is complex. Words have different meanings in different situations and contexts. Getting artificial intelligence to fully understand that is the challenge.

At the moment, chatbots can't think on-the-fly. Every time you pose a question to a bot it determines if it is similar enough to a question it knows the answer to.

You can overcome this with careful planning and by accurately setting the parameters based on the questions that are being asked by guests every day.

And the more you feed your chatbot with data, the better it will be at finding the right answer.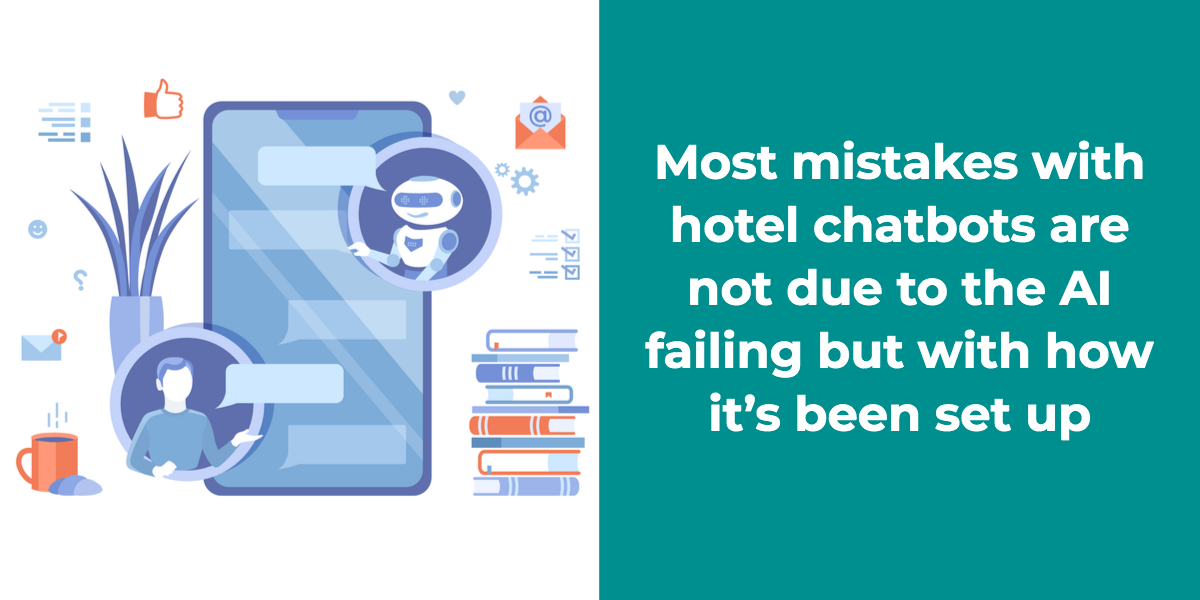 Currently, most mistakes with hotel chatbots are not due to the AI failing but with how it's been set up. You can prevent most mistakes from happening with well thought out answers. E.g. make sure they cover the question from every angle.

They Can't Provide That 'Human Touch'

Certain situations require a human touch and having a chatbot reply to a stressful guest with an automated response can potentially make the situation worse if you don't set it up to pass on to a human at the right moment.

With our Digital Concierge, you can set exact triggers to pass the conversation to a human at the right time. The human can then read the previous messages for context on the problem so users don't have to repeat themselves.
Custom Chatbots Can Be Expensive

Building a hotel chatbot from the ground up can cost anywhere between £30,000 and £150,000. It's a complex task to build a friendly, reliable and helpful bot that won't give you headaches along the way, so be prepared to pay the premium.

However, there is a cheaper way to take advantage of chatbots. Check out our Digital Concierge for an affordable chatbot solution.
All Things Considered

While chatbots still have room for improvement, they already have the power to help you improve customer service, increase revenue and drive repeat bookings.
Start taking advantage of chatbots for your hotel today!
Check out the latest version of UX-Digital Chatbot, built exclusively for the needs of hotels: