7 Digital Marketing Trends to Consider in Your Next Marketing Budget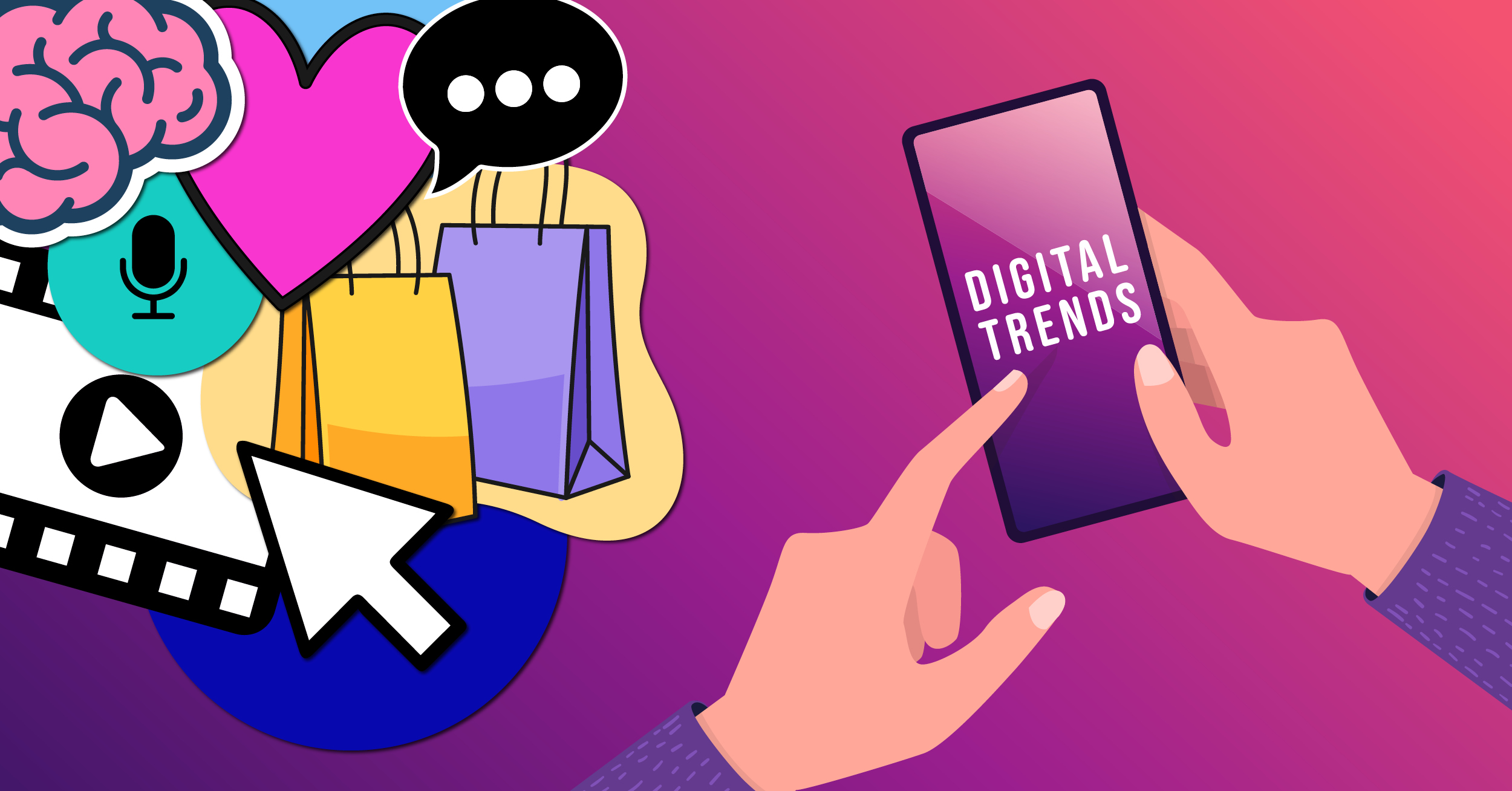 The last two years have been a challenging time for all businesses and that has necessitated cuts to most budgets particularly marketing.
According to Gartner's Annual CMO marketing budget report, marketing budgets decreased by 6.4% during 2020, that's the biggest decline in the survey's history.
72% of marketing budgets are now spent on pure digital channels and that is likely to continue increasing as traditional bricks and mortar business models keep declining and consumers continue to engage with social media platforms and opt for online products and services.
With so many marketing trends emerging as a result of the Pandemic and budgets being cut across all industries it's more important than ever to make sure you're using your budget effectively. Take a look at our top 7 digital marketing trends to make the most of your marketing budget post-pandemic.

1. AI Optimisation
Artificial Intelligence tech has come on leaps and bounds in the last few years, it now has the ability to analyse consumer behaviours across social media and blogs to identify search patterns. This helps businesses understand how customers find products and services and how they consume and engage with content.
Chatbots are an excellent example of AI tech and offer a great opportunity for AI optimisation, with reduced workforces, increased focus on customer service standards, and higher demand for multiple communication channels, chatbots can fill the gaps, and make sure customers feel heard.
Many chatbots utilise natural language processing to decipher customer messages and respond as a real person would. They offer an additional communication channel that is available to customers 24 hours a day, 7 days a week with the ability to upsell, share resources, prioritise requests, send internal notifications, take payments, and much more, all without the need for human intervention.

2. Personalisation
To stand out in 2021 and onwards personalisation is an excellent candidate for investment…
According to SmartHQ 72% of consumers said they would only engage with marketing that was tailored to their specific interests.
According to Epsilon, 80% of consumers said they were more likely to purchase from a brand that provided personalised marketing experiences.
According to Adobe 66% of consumers said content lacking personalisation would discourage them from making a purchase or booking.
Personalised, triggered email campaigns based on behaviours are 3 times more effective than batch and blast emails.

Personalised marketing is certainly worth investing in, after all, some of the biggest companies in the world have already implemented personalisation. Some fantastic examples include:
Coca-Cola's 'Share a Coke' campaign generated a 7% increase in young adult consumption.
The ASOS Social Connection prompt connects user's social media accounts and cleverly leverages the data stored there to provide more targeted advertising and speed up checkout by prefilling information.
Finally, HubSpot's personalised opt-in email campaigns including Account Rep's details, when compared against emails sent without personal info the click-through rate increased from 0.73% to 0.96%, simple but effective.

3. Video Marketing
Video marketing is one of, if not the biggest marketing trend today and that is likely to be the case for the next 5 to 10 years. This means that video marketing should be incorporated into marketing strategies for at least the next few years.
Video's are the most popular way for consumers to learn about new products and services and that isn't just via Youtube. There are many ways to drive higher engagement with video such as video posts and live streams across your social media channels.
One of the biggest challenges marketers have faced in recent years is the switch to mobile devices. Long pillar page content and emails are now being abandoned because they are simply too difficult to read on smaller mobile screens but video has provided the solution. The same information that fills a webpage can now be presented in a format that works perfectly across all devices.
A website with a video is a massive 50 times more likely to drive organic search results compared to static text and images. Consumers find video to be far more engaging and therefore Google and other search engines will push pages with video content higher up their rankings.
Video marketing is such a good investment because it can be achieved on any budget and can be utilised across multiple platforms from social media to webpages, television displays and emails making videos excellent value as marketing resources.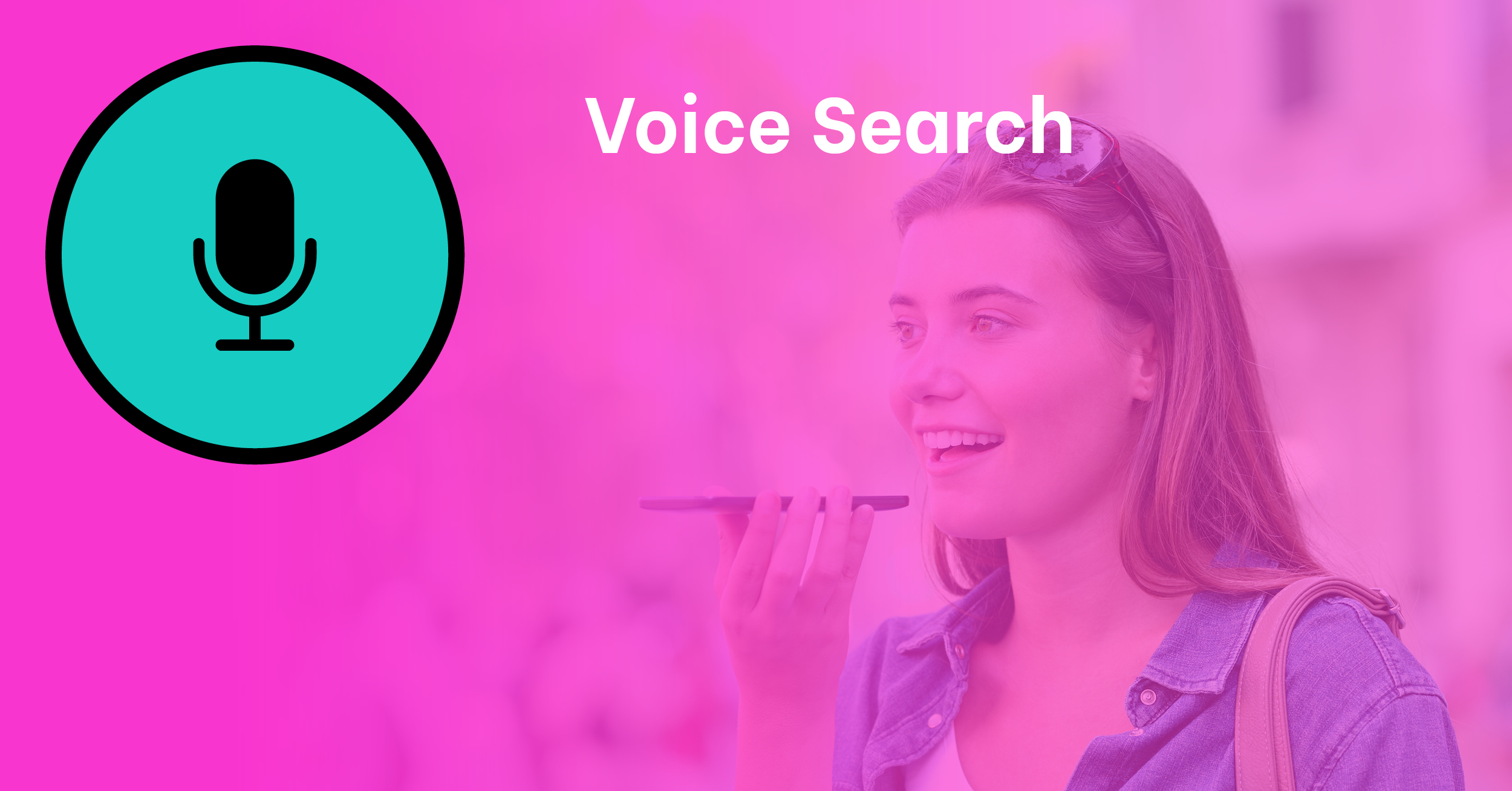 4. Voice Search
The popularity of voice search has been driven by the sales of smart speakers and other Home Hub devices and the adoption of voice search features across mobile devices. Voice search offers an accessible communication and information channel and is likely to play a bigger part in marketing budgets from 2021 onwards.
According to Google, 27% of consumers worldwide are using voice search on a mobile device and 62% of smart speaker owners will make a purchase using voice technology.
BrightLocal says that 58% of consumers have used voice search to find a local company while 46% of daily users are searching for local businesses.
While it may be the case that voice search is still fairly new particularly as a marketing channel it is certainly worth some consideration in marketing budgets as an exploratory and experimental platform. Its popularity is likely to continue increasing particularly as it fuels consumers' increasing need for conversational style interactions and instant gratification.
Advertising through voice tech is on its way and this means our favourite smart speakers will answer questions followed by personalised words from relevant sponsors.
When writing for voice tech it's important to get the conversational tone right and to focus on keywords that people are likely to say rather than type.
The biggest opportunity across voice search is spreading brand awareness, while it's maybe not 100% clear yet how this will drive sales, companies are already beginning to experiment, for example, Domino's offers ordering via Smart Speaker instructions meaning their customers don't have to lift a finger to place an order. Paypal offers users the option to send money to friends, family, and businesses via Siri, and Nestle has developed voice instructions that can be delivered as you cook.
Not convinced? Learn more about voice search in our blog...
"Is It Worth Optimising For Voice Search?"

5. Micro-moments
A micro-moment is an intent-driven moment in which a consumer turns to their device to act on a need. People generally make instant decisions within 1 of 4 micro-moments, I want to know, I want to go, I want to do or I want to buy.
In order to take advantage of micro-moments, you need to position your marketing messages where consumers are searching in the moment. This means identifying your ideal customers' micro-moments, positioning relevant marketing messages to be in the right place during the customer's moment of need, and making the purchase process as simple and fast as possible.
Micro-moments throw the linear marketing funnel and its rigid, set path of awareness, consideration, and decision out the window. This means that customer journeys in 2021 and beyond will be far more dynamic and unpredictable in response to the rapid changes in consumer desires and the need for instant gratification. We all want to learn more, see more and buy more with only a few clicks of a button.

6. Social Commerce
During the past two years, eCommerce has seen an almost alarming rate of growth driven by Global lockdowns in the face of the Corona Virus Pandemic, and Social Media has continued to evolve and dominate online. Using the two together is now a great opportunity to maximise sales.
Instagram recently unveiled Instagram Checkout that allows users to complete purchases within Instagram and thus reduce the number of users abandoning purchases because they have to switch app or sign up for third-party accounts.
Instagram reports having over 1 billion users worldwide with 90% of them following active eCommerce brands and visiting their profiles on a daily basis. This marketplace with shoppable posts is a huge opportunity for brands selling products or services directly to consumers and should certainly be incorporated into social media strategies going forward.

7. Interactive Content
While content marketing is still a huge part of all marketing efforts, it is evolving very quickly beyond simple text-based content towards more dynamic and engaging interactive content that offers a more immersive experience in which users can consume the information quicker (again fulfilling the need for instant gratification).
Interactive content includes everything from quizzes and polls to embedded cost calculators, augmented reality ads, and 360-degree videos. The initial driving force behind this type of content was user's need for real-feel experiences to replace those lost during global lockdowns.
91% of online buyers actively searching for interactive content is a compelling argument for incorporating interactive content into marketing strategies not just because it's new and novel but because it helps consumers feel more connected to brands and more involved in their own buying process.
In summary
These are just a few of the emerging digital marketing trends to consider for future marketing budgets. Any marketing trend has its advantages and disadvantages, particularly when considering the industry it is applied to. Knowing your ideal customers, their habits, and relying on real-world data to make decisions is always the best way to identify the trends most suited to your business.
Our top digital marketing trends are most effective when implemented as part of an inbound marketing strategy.
Learn more about inbound marketing here.